Senior Data Scientist (m/f)
RefNr. 57222/IV
|
18.05.2020
Our client is a leading company in digital media, they provide high quality data-ecosystems based on content and readers behavior to their customers, so they can deliver highly relevant content and products.
Job Responsibilities:
You will be developing a product based on behavioural economics
As a data scientist you are responsible for building data-ecosystems
You will be employing statistics in your day to day operations
You will consult with customers on various projects
Requirements:
You are highly centered on big data systems
You are experienced with Python
You have experience with tensorflow and machine learning
Excellent knowledge on linux and database-systems
Knowledge of DMP and PgSQL/Oracle
You are a team player and bring a customer-oriented approach
What our client offers:
Work with great online projects in an international setting
Be part of great team with a family atmosphere
Flexible time program and home office
Work with cutting edge technologies
Work in an innovative start-up which is established in the market
Work with 25 digital professionals and create award-winning systems
As a part of Dev-Communities they contribute to opesource
Enjoy a beautiful office in Vienna
The annual gross salary for senior candidates start at EUR 60.000,-. The actual salary is calculated in relation to experience and qualifications.
Leistungen
Monatliche Gehaltsspanne
Mindestgehalt
Überzahlung lt. Qualifikation möglich

Ansprechpartner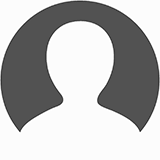 Brutto-Netto Rechner
Bitte wählen Sie Ihr monatliches Bruttogehalt